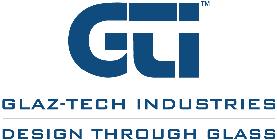 Glaz-Tech Industries is a wholesale manufacturer and supplier of construction & specialty glass across 7 states.
They offer the broadest product line in the flat glass industry including low-e products, laminated glass, tempered safety glass, solar and reflective glass, and specializes in the manufacture of thermal efficient insulated glass units.
Glaz-Tech Industries is committed in providing innovative glass products for commercial and residential applications along with outstanding customer service for project needs.
They offer Energy Efficient Glass, Laminated Glass, Solar & Reflective Glass, Shower Doors, Bullet Resistant Glass,
Mirrors, Fire Rated Glass, Flat Glass, Tinted Glass, Glass Patterns, Water Jet Fabrication, Low-E Glass Products,
Tempered Safety Glass, Insulated Glass, Shower Enclosures, Spandrel, Heavy Float Glass, Beveled Edgework, Glass Table Tops, Bent or Curved Glass, and GlazChips Fire Glass.